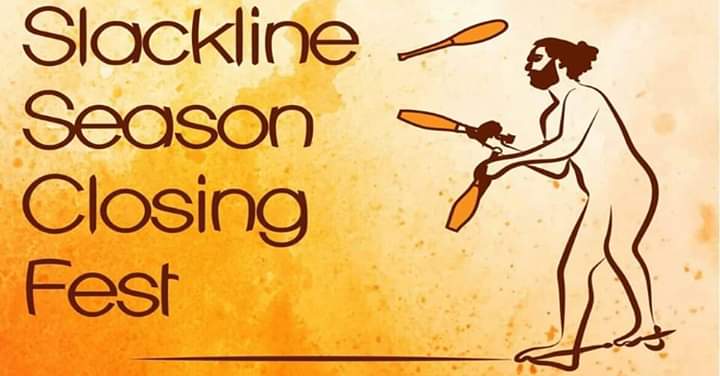 Der Winter nähert sich wieder, aber bis dahin feiern wir nochmal richtig die Vielfalt des Slacklinens mit einem Tag voller Bewegung! Es ist egal ob du jung oder alt, ob du ein Wissenschaftler oder ein Tagträumer bist, ob du slacklinest oder es zum ersten Mal ausprobierst. Workshops, Shows, und viele nette Leute warten auf dich!
Weitere Infos folgen!
//
As winter approaches once again we're inviting you to come celebrate and enjoy the diversity of slacklining with us! It doesn't matter if you're young or old, if you're a scientist or a daydreamer, if you're a slackliner or don't really consider yourself to be one. There's gonna be lots of workshops, shows, and friendly people for everyone to have a good time!
More info coming soon!